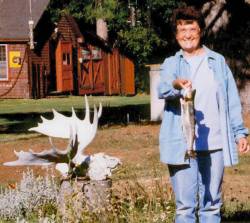 According to the old log books dating back to the 1800s, Pleasant Lake was known as a sportsman's paradise. Private groups and fishing club members traveled by canoe from Junior, Duck and Scraggly Lakes just to fish Pleasant Lake.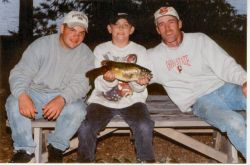 Today, the sportsman's paradise continues. Landlocked salmon, brook trout, small mouth bass, whitefish and white perch are only some of the fish taken from the cool, clear waters of Pleasant Lake. Enjoy the challenge of catching trout and salmon right in front of your cabin, or you can venture over to Dark Cove for white perch and pickerel… or to Bishop's Brook for brook trout.
Ice Fishing
We have limited rentals for ice fishing, so please reserve early. You must bring your own wood; we cannot keep up with the demands for all of the cabins. You should also bring your own drinking water.