Snowmobiles
We welcome snowmobiles and we are about 1 mile to a new Maine Interconnected Trail System (ITS). If you are out riding and decide to take a break, we can offer you hot coffee and a place to warm up. Just give us a call so we can turn up the heat before you get here.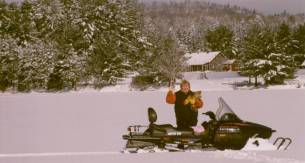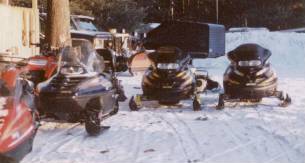 ATV Riders
We welcome ATV riders, but, please, no riding around the campground. There are a lot of places to ride and many wooded roads to explore. We have our own registered trails.
Pets
We do welcome pets, but they must be leashed at all times. We also expect you to pick up after your pet.
Boating
Enjoy kayaking, canoeing, row boating and paddle boating. Bring your own, or rent from us. Click here for rates. Of course, you can also bring your own motor boat; our boat ramp is at your disposal!

Hunting
Rules and General Information
Click here to read our Rules and General Information.